Turbellarian taxonomic database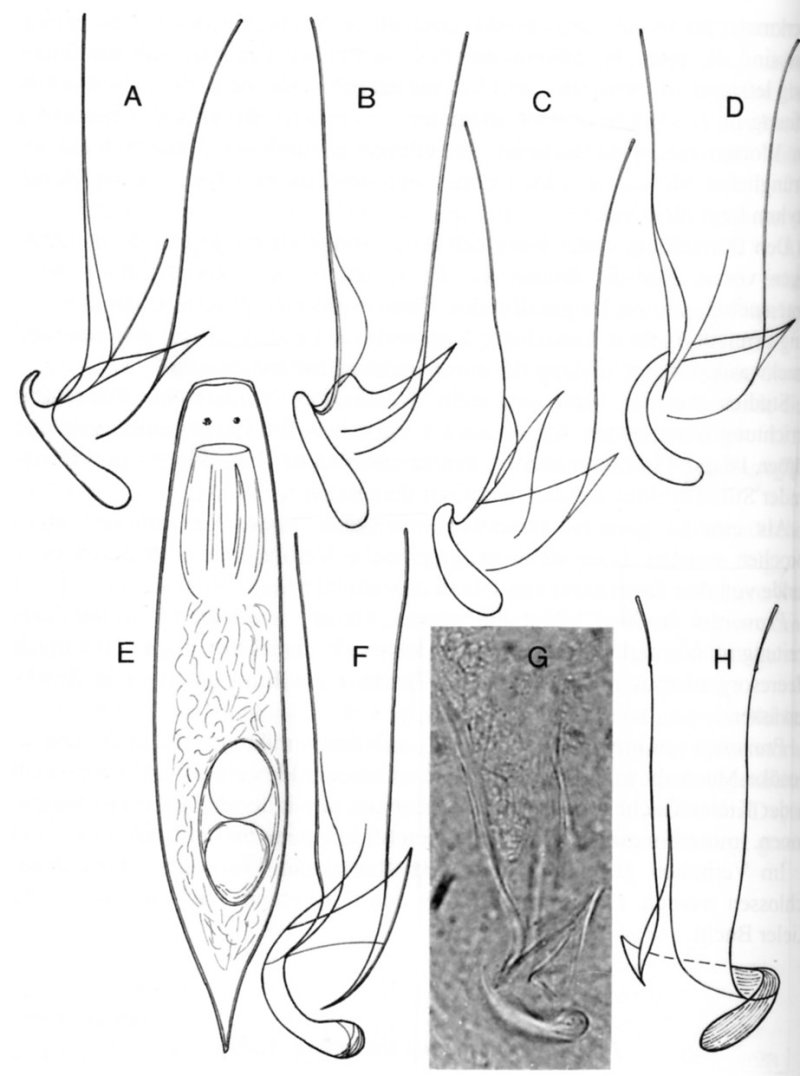 Provortex balticus
Fig. 270
A-D. Stylets of the copulatory organ of different individuals from the type locality Greifswald. The distal continuation has the form of a shoe-sole or sausage, depending on the squeezing. A sharp thorn always projects opposite the continuation. E. Habitus. Greifswald. F. Stylet. Lappvik, Gulf of Finland. G. Stylet. North Sea island Sylt. H. Stylet. Kiel Bay. (A-F Ax original 2001, 1997; G Ax & Armonies 1987; H Ax original 1948)

from Ax P (2008) Plathelminthes aus Brackgewässern der Nordhalbkugel.
Akademie der Wissenschaft und der Literatur Mainz, Franz Steiner Verlag, Stuttgart, 696 pp.
---
Return to taxon
Provortex balticus

389 kB

177 kB

29 kB

20 kB

20 kB

89 kB